Name:
Her real name is not to be known, for she changed it quite a while back. Only the Raikage knows who she was before joining the Kinkaku Force
Nickname:
Mirage or Miri
Age:
21
Gender:
Female
Rank:
Second in Command of the Kinkaku Force
Village:
Cloud
Affiliations:
Kinkaku Force
Elements:
Earth, Wind
Kekkei Genkai:
Hyper-active Senses (Look for an explaination in my techs list)
Personality:
Cold (With not many friends, and non-existent family members, Mirage doesn't have really that much to care about.), loyal (It is virtually impossible to force Mirage to disobey or turn away from her Kage. No matter the sort of trouble he is in, Mirage would fight to her last breath [and possibly further than that] to make sure her Kage remains safe), callous (She doesn't allow for herself to form relationships with anyone. Working relationships and a sense of comradeship maybe, but never anything more.) and... Well... Creepy. 0_o (This tends to be because of her tendency to creep up upon others, her staring gaze or just her looks... She is usually clothed in black, and her long raven's wing hair is usually knotted and tangled, being a result of her love of traveling the forest at night and arriving back to the Cloud for only a few hours sleep, leaving not much time to keep up her own appearance)
Appearance:
Her hair, raven's wing black, is usually tangled, and her eyes darkened with eyeliner and the like, which she re-applies whenever the chance arises. Perfection is definitely not her motto when it comes to looks. A scent-masking balm usually makes her skin quite pale, and she carries a jar of it anywhere she goes. Mirage likes to wear either dark or camouflaged loose clothing that allows for easy movement and quick concealment. Her eyes appear entirely black because of special lenses of chakra she had developed that allow her perfect vision in any situation, and they allow her to 'adjust the focus' on HER OWN attacks, speeding up or slowing down the rate at which her attack advances within a few limits.
Bio:
Mirage had trained since the age of two in the basics of martial arts, and moved on to a higher level once she was seven. From there, it was determined that though she had quite a bit of skill in the arts of hand to hand and weaponized combat, fighting out in the open just wasn't what she wanted to do.
Turning her attention to the darker, more secretive arts of combat - that of tracking, stealth and speed - Mirage soon learned of a bloodline trait that her clan hadn't really noticed before now. Shape-shifting came easily to the young nine-year-old, but she had an extraordinary sense of smell and hearing no matter her form. An almost unearthly awareness for all that was around her came later when Mirage mastered a state of constant Zanshin, allowing her to sense most anything around her, without the use of any of her regular senses.
Finishing the academy early, Mirage soon achieved the rank of
Genin
at ten, but never really looked as young as she was. Her remaining clan (Aunt Reniona and Uncle Sancro [random names, I know. xD]) were quite proud of the girl, and began teaching Mirage some other types of jutsu to use. At the time, it was earth-based techniques. The other children didn't exactly fear Mirage because of her fast development as a ninja, but her appearance made them wary, and her attitude even more so.
Training hard with both her Aunt and Uncle, Mirage quickly excelled to the rank of
Chuunin
at eleven. Having mastered the forms of earth that Reniona and Sancro had tried to teach her, Mirage soon moved on to Air-based techniques, such as the manipulation of the substances making up the air and such. This took about three years to master, allowing her to reach
Jounin
in another year, making her fifteen. She had only finished mastering her techniques of wind when both her Aunt and Uncle were killed on a mission, leaving a young Mirage crushed and without family. Becoming quite depressed, Mirage immersed herself in the study of anything she could find, giving her odd bits and pieces of information that didn't quite make sense.
The Raikage had heard of her progress. Coaxing Mirage from her home and convincing her to display how much she had mastered, Mirage was offered a spot on the
Kinkaku Force
, which she accepted humbly. Her allegiance lies with solely her village and her kage, and would never be easily swayed from her orders, even if they were suicidal. She has been a part of the force for six years now, and only recently had she been placed in the spot of second in command. Though older than the first in command, Mirage doesn't mind having to take orders from the young. Nothing could stop her from carrying out any order from either her captain or Kage... No-one.
FOR CONSIDERATION;
Mirage's Familiar: Procyon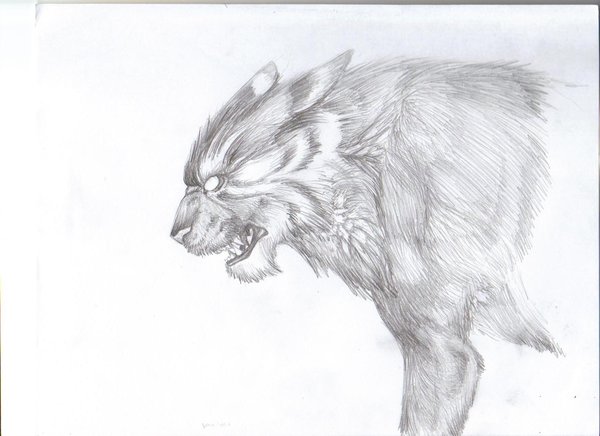 The tiger/panther, with a coat of coal and shimmering silver, aids Mirage with tracking. Not quite a summon, for he appears at his own will, and not Mirage's.
Special abilities;
-Strength and speed above average, but nothing extreme.
-Can manipulate light in all it's natural forms
-Extraordinary defense of energy can be put up, allowing to block most energy attacks and projectiles, hand-held weapons being a bit more of a challenge
-Can appear of disappear at will (Think Cheshire Cat)
-Can Temporary blind opponent with highly concentrated flashes of light
-Eyes can act as magnifying glasses, gathering light and condensing it to pin-thin rays to attempt to stab at the opponent
-Claws and teeth are much more dense than bone, almost to the same point as diamond